Public Invited to Opioid Overdose Prevention Training in Crookston, Thief River Falls, Roseau
Community news
|
Friday, May 4, 2018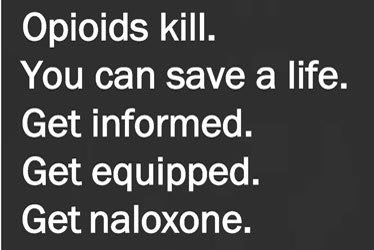 Drug overdoses are the leading cause of accidental death in the United States. In 2016, there were 63,600 drug overdose deaths, over 65 percent of these overdoses were attributed to opioids, according to the National Vital Statistics System. On average, 115 Americans lose their lives to an opioid overdose, roughly one person every 13 minutes.

In an effort to prevent opioid overdose, RiverView Recovery Center and the Glenmore Foundation invite the public to several offerings of naloxone (Narcan) training. Naloxone is a drug used to prevent opioid overdose. The training will educate attendees on how to administer naloxone and save a life.

The following trainings are offered:
Crookston: May 11th, 10-11:30 am, Minnesota Room, RiverView Health, 323 South Minnesota Street
Thief River Falls: June 7th, 12:30-2 pm, Group Room, RiverView Recovery Center, 309 North Labree Avenue
Roseau: June 7th, 3:30-5 pm, Group Room, RiverView Recovery Center, 216 Center Street West
At this training you will learn:
What naloxone (Narcan) is.
How it works when administered to a person who has overdosed.
How to recognize the signs of an opioid overdose.
When to give naloxone to a person who has overdosed.
Upon completion, you will have the opportunity to receive an overdose prevention kit.
Please note, this is not a CPR class. A $25 donation per person is asked for the RiverView Foundation, although no one will be turned away if unable to pay.

The training will be done through the Steve Rummler HOPE Network. The HOPE Network was founded by Judy and Bill Rummler in honor of their son, Steve, who died of an opioid overdose in July 2011. The mission of the Steve Rummler HOPE Network is to heighten awareness of the disease of addiction as it relates to the physical and emotional burdens of chronic pain and to improve the associated care process. The Network creates solutions to this epidemic through its three programs: prescriber education, advocacy, and overdose prevention through naloxone distribution.